Identifiée par Denitz !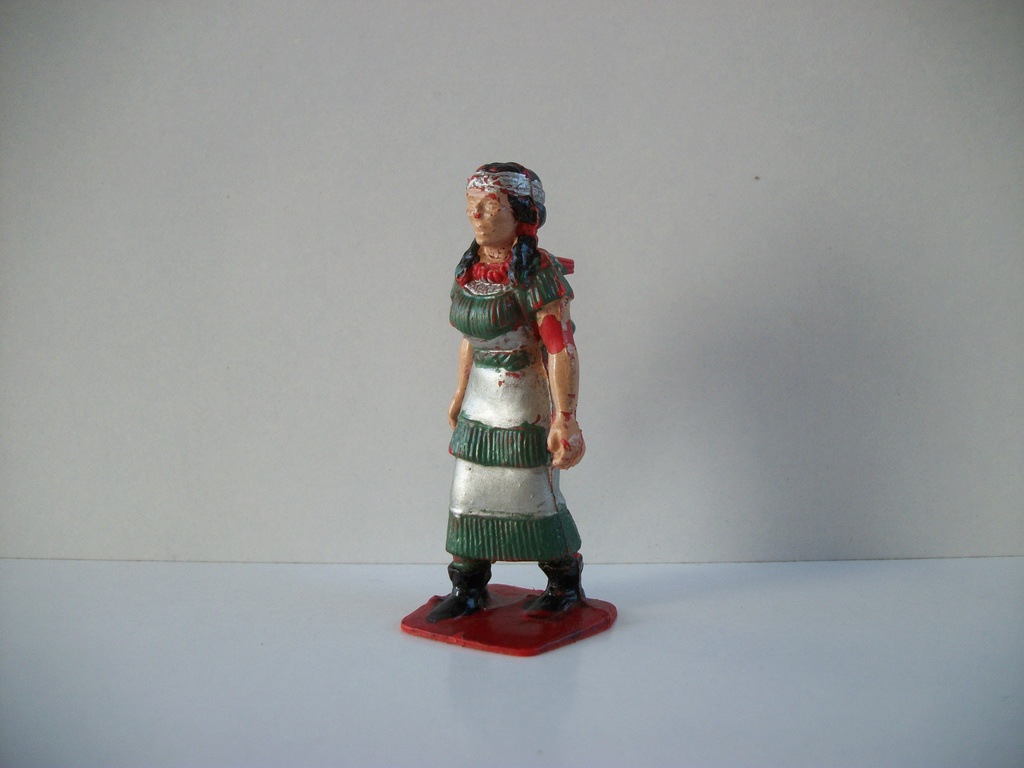 Squaw with papoose
58mm, pointe tête terrasse
dessous de terrasse complètement lisse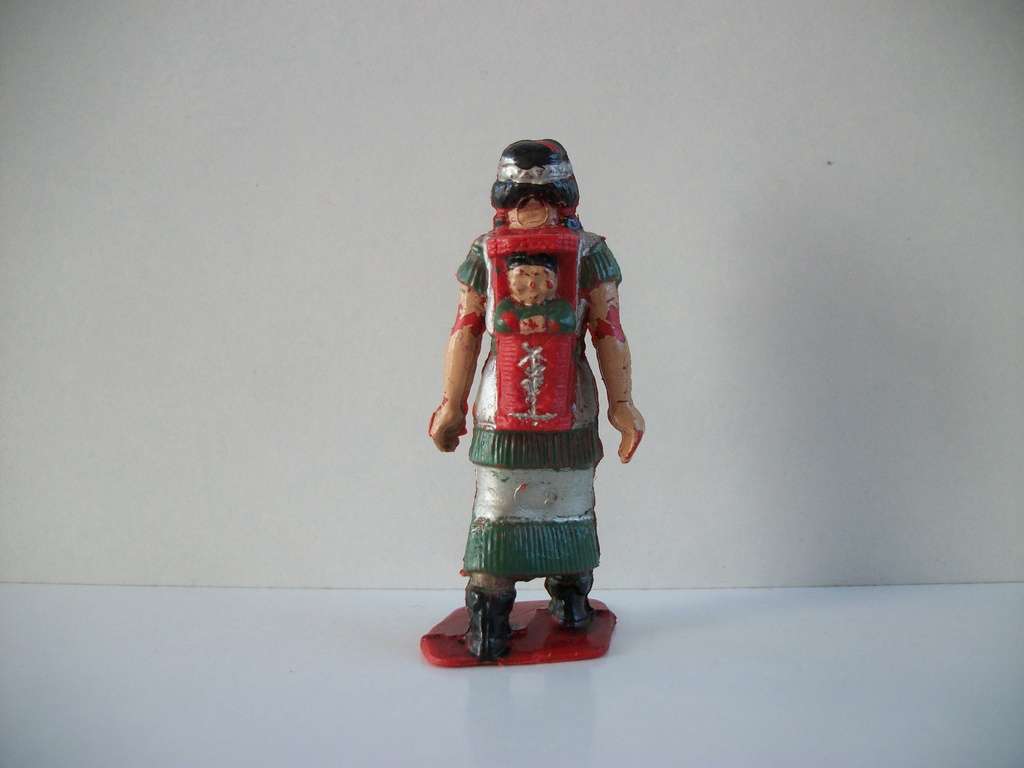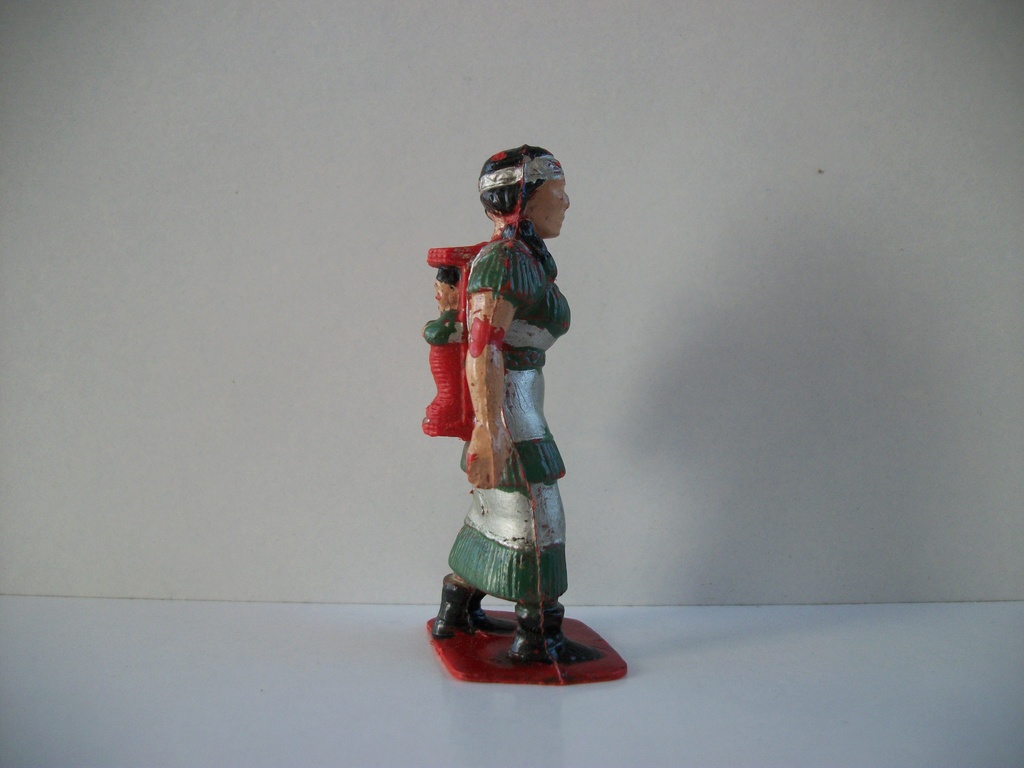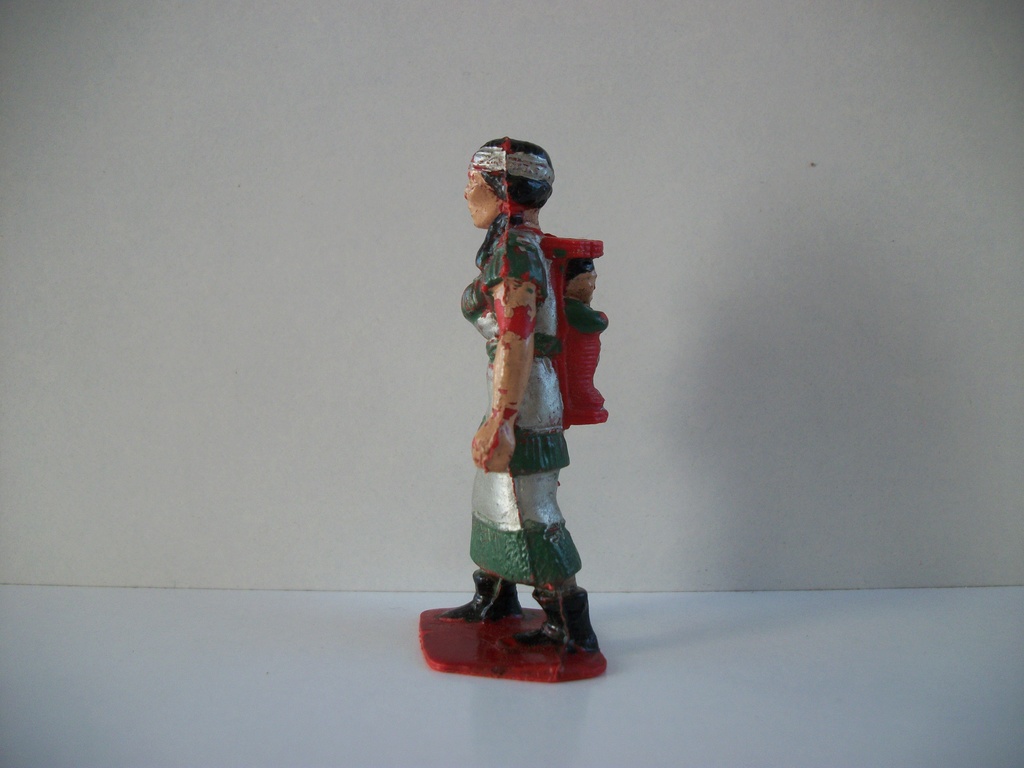 plastique rouge
avec le temps, les figurines sont devenues cassantes comme du verre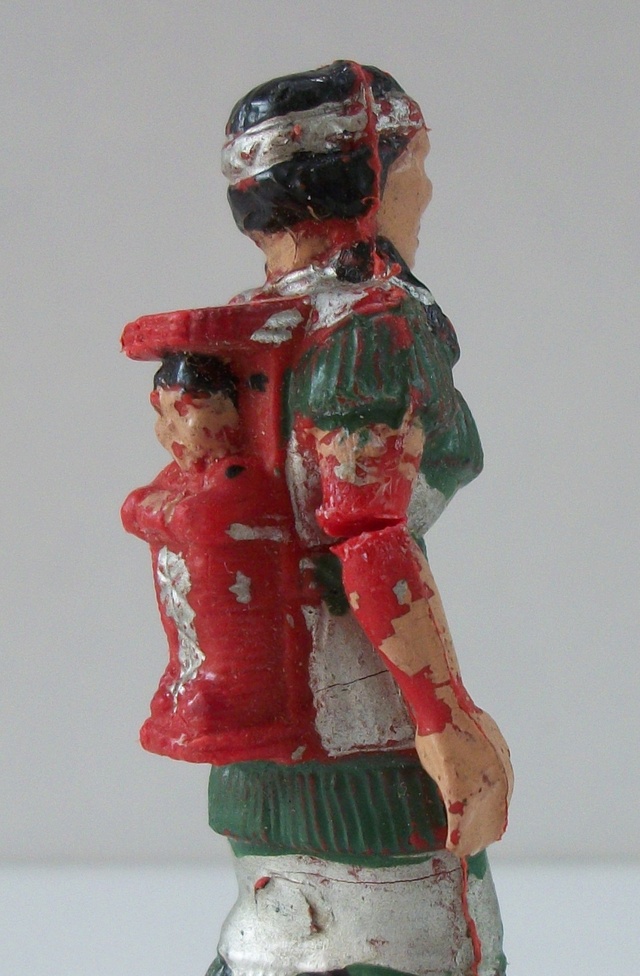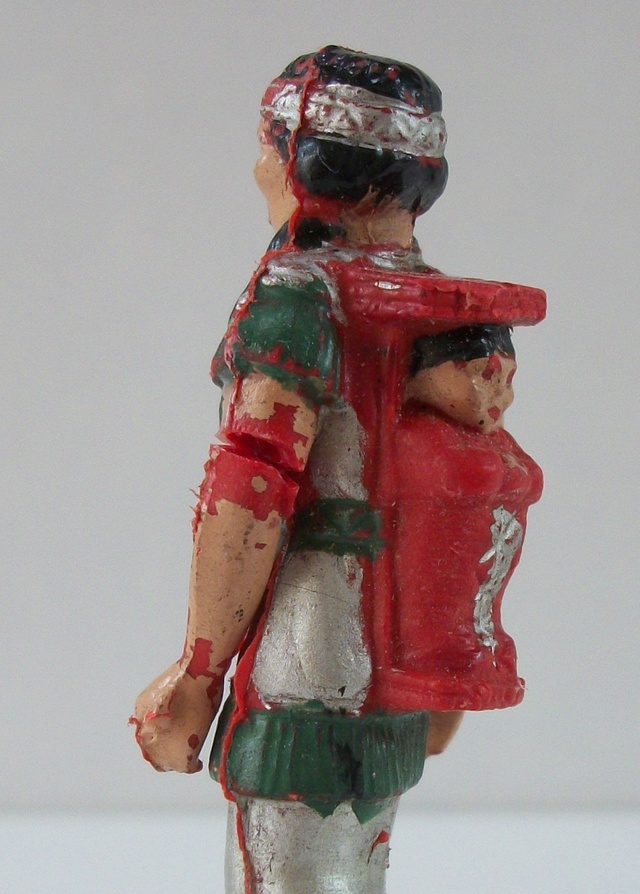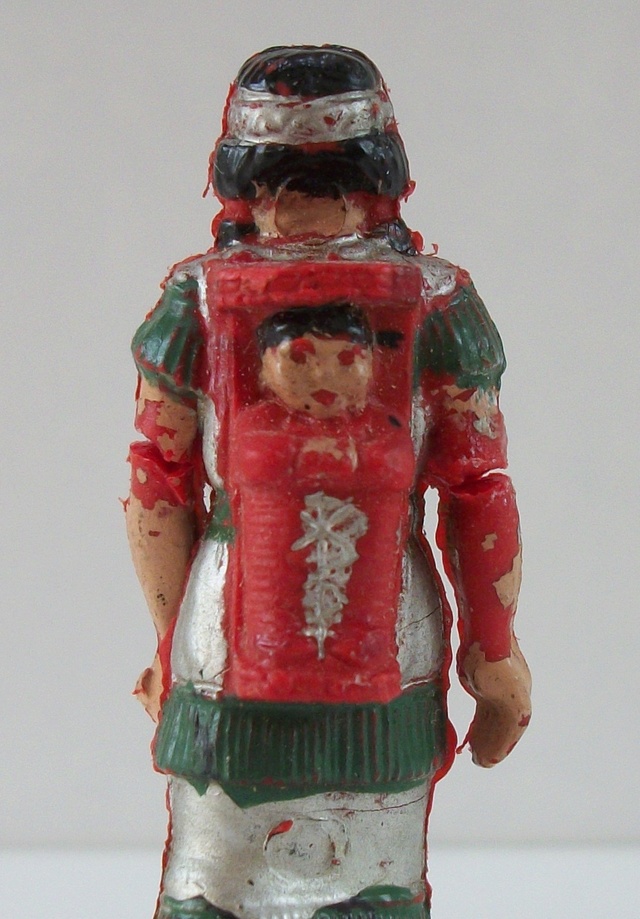 en regardant la série sur le site de référence d'Eric Johns, un ancien du forum, je m'aperçois que c'est la seule pose qui possède une terrasse... ICI
Camp IndiansPL-390
Also included in the Christmas 1953 Fort Apache Playsets, the Camp Indian set included two sitting chiefs, a dancing medicine man, three squaws, and two bowmen.  This second group of 60mm Indians was sculpted with slightly more detail than the Stockade Indian set.
The mold included two complete sets of the eight poses.  Figures were initially made in vinyl and later in soft plastic, with bases added to many of the plastic ones.  They were produced in colors similar to the Stockade Indians in the previous section.
The two bowmen seem somewhat out of place among the other more peaceful-looking figures in this set and would perhaps better fit with the warriors of the Stockade Indian set.  On the other hand, perhaps they are simply getting in some target practice.
-